Want to Be Part of Artella's Team?
Updated for 2014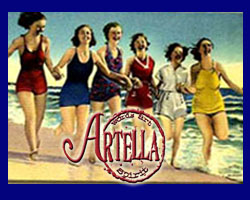 We are eagerly looking right now, in early 2014, for people who would like to participate in the Artella Angel Program, for current projects and several new ones we are launching this Summer. You become part of our wonderful, fun-loving team and get all kinds of great Artella goodies and perks! In fact, all those who are eventually hired to become Paid Staff at some point, all begin by being Artella Angels first. So if you're also looking for paying work enventually as well, getting selected to be an Artella Angel is a great low pressure way to see what we're all about and if we're a good fit for you, while giving us a chance to get to see your work as well. While we are still very selective in the Artella Angel process, it gives those who have various time constraints or other issues the opportunity to at least get themselves seen and known by us.

Various Skills Sets We Find Attractive:
Strong Office and Organization Skills,
Database Entering,
Advertising and Sales,
Online Research,
Web Site Troubleshooting,
General Computer Programming,
Transcribing Audio to Text,
Strong Computer Proficiency in major programs like MS Word, Excel, Adobe Photoshop, In-Design, etc.
In addition to your wonderful skills, you'd probably fit right in if you have: a fun and artsy personality, real gratitude for just being alive, the desire to inspire others and make a really positive change in the world, a sincere love of all Artella is and can become, and the desire to work with a truly amazing team of caring, creative and passionate people who feel the same way.

You can get an application by sending a blank email to this email address (if this link doesn't open up, you can enter the email address manually; it is "workapp at artellaland.com".)




Go to Artella Land home