In the Studio
ARTELLAGRAM 9-22-2012:
An Interview with Jill Allison Bryan
Jill Allison Bryan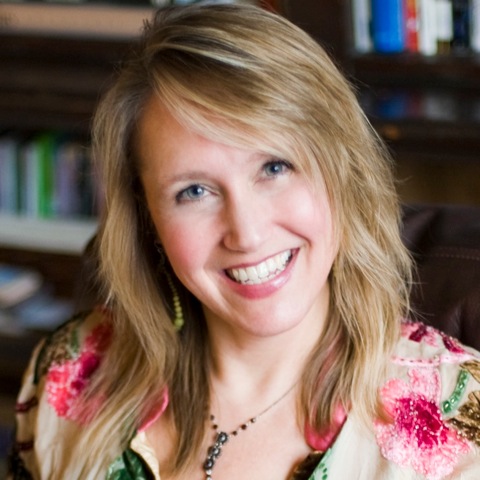 Artella: How would you describe your work?

Jill: As a singer/songwriter, I know the importance and challenges of prioritizing our creative passions. I also know the joy and personal satisfaction that comes when we do. As a creativity coach (certified Master level Kaizen-Muse® Creativity Coach) and business owner (founder of Creative Oasis Coaching™) I'm thrilled to able to provide the unique tools and compassion necessary to support others as they learn to honor their own creativity. I feel that helping people make the time and space in their busy lives to pursue their creative desires is my calling and I have a true passion for it.

Artella: What do you love most about the work that you do?

Jill: I love when the light bulb flips on for my clients and they realize that by respecting our innate creative spirit (which I believe we all have) we can elevate our lives on so many different levels. We may begin working together by focusing on a specific creative project they want to finish, but soon it becomes clear that the joy is in the journey, not the destination - or in one completed creative project. We can truly infuse creativity into all aspects of our lives and when we do - wow - what gift every day becomes! When my clients realize that deciding what to wear or what to make for dinner can fill us with as much creative satisfaction as completing a painting or writing a song, then we've really turned a corner together and I'm on cloud nine! It's a nice bonus that I'm able to use so many of the methods I share through my creativity coaching in my personal and family life.



The Creative Oasis Day Trippers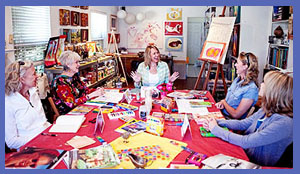 Artella: What kinds of people do you most enjoy working with? Who is your ideal client?

Jill: Working with people who have had a "secret" creative desire for years but never believed they could pursue it and watching that dream slowly come true for them is remarkable. The happiness and peace they feel once they're finally able to give themselves the permission to make time for what truly energizes them is beautiful to behold. It's so satisfying to work with people who are ready to make the change and reach out for the support they need to bring creativity back into their lives. That being said, I also enjoy spending time with people who are in the contemplation stage, but not quite ready to take that leap. I have a group in Dallas called the Creative Oasis Day Trippers. We meet once or twice a month to take in museum exhibition, try an art or cooking class or see a concert or lecture together and I create an easy-to-do creative activity inspired by our outing. I find some people will join me for that type exposure while warming up to the idea of making time for their own creativity on a regular basis.

Artella: What does your future hold? What projects are you working on now?

Jill: In addition to one-on-one coaching with clients around the globe, I'm teaching group classes, workshops and retreats in the DFW area. I'm currently working on a series of videos, e-courses, teleclasses and go at your own pace internet programs. One that I'm particularly excited about will incorporate my solo CD, Dancing in Limbo. I'm also a Master coach mentor in the Kaizen-Muse® Creativity Coaching certification program and write articles for Natural Awakenings Magazine as well as other local publications.



Dancing in Limbo CD


Artella: How has participating in "Mapping and Mentoring with Marney" affected your work and/or your life?

Jill: I am a big believer in not going it alone. We can all use coaching and support of some sort in our lives. Whether it be a personal trainer, a teacher, a nutritionist, an accountant, a support group, etc. Mapping and Mentoring with Marney is a double-blessing as I enjoy the wonderful camaraderie of a like-minded group of women as well as the incredible guidance and support of Marney as I move forward in elevating my business to the next level. Her insights, recommendations and ARTsignments™ are always spot on. I am so grateful for all I've learned working while with her during the past year.



---

About Jill Allison Bryan: Jill is a singer/songwriter and a certified Master level Kaizen–Muse® Creativity Coach who works with groups, businesses and individuals through one-on-one coaching, classes, presentations, workshops and retreats. She knows first hand the life-changing power of creativity coaching. Using the unique and effective methods of KMCC, she wrote and recorded her debut solo CD, "Dancing in Limbo," hosted her CD release as a silent art auction benefit that raised over $10,000 for Women for Women International, and founded her own successful business, Creative Oasis Coaching™. A recovering procrastinator herself, Jill believes if she can do it, anyone can learn to bring creative joy and fulfillment into their lives and she's passionate about helping people do just that

Visit Jill's website www.creativeoasiscoaching.com and her blog http://creativeoasiscoaching.blogspot.com/ . Her CD, Dancing In Limbo, is available on CDBaby. Connect with Jill at https://www.facebook.com/creativeoasiscoaching and https://twitter.com/CreativeOasis

---
Applications for Mapping and Mentoring with Marney are now available for spots opening in late October! You can get more info, here.



---
If you were forwarded this Artellagram or serendipitously found it travelling online, you can sign up here to receive the Artellagram, your map to creative inspiration & discovery from ArtellaLand.com.